The number one solution to order & pay at restaurants
bars, night clubs and hotels.
The wait is over!
Using a QR code your customers order & pay
Simplifying Dining and Payment Experiences
---
From Restaurants and Bars to Room Service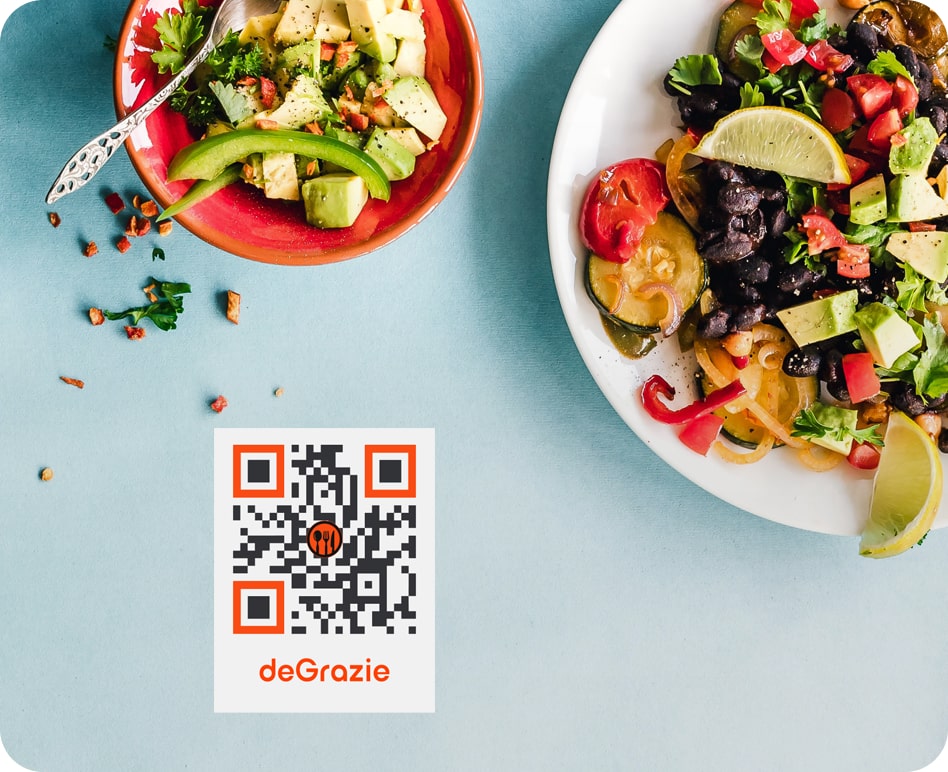 Why Choose Us?
Seamless Ordering and Payments
Our all-in-one QR code solution simplifies ordering and settling bills, leaving behind the hassles of paper menus and manual calculations. Whether you're at a restaurant, bar, or enjoying room service, the process is effortless.
Unmatched User Experience
Our user-friendly interface sets the industry standard. Designed for maximum ease of use, it puts control in the hands of your customers, ensuring a smooth and efficient experience.
Competitive Pricing
We take pride in offering the most competitive pricing in the market. Enhance the customer experience while saving on costs.
Industry Leadership, Customer Satisfaction
As the leaders in Portugal's hospitality sector, we bring expertise and innovation to the forefront. Our solutions keep customers satisfied with faster service and easy payments, whether in a restaurant, bar, or room service. Join us in transforming the future of dining.
Millions of deGrazie transactions in 2023
Succeed transactions in a minute
M
Millions of views of our QR Code
Features
---
All we can offer
QR Code
A unique QR code per location, which enables easy access to both the digital menu and payment.
In real time
Customers' bills are automatically updated and their payments will be displayed in your system in real time.
No registration and no downloads
Your customers only need access to a smartphone and the internet.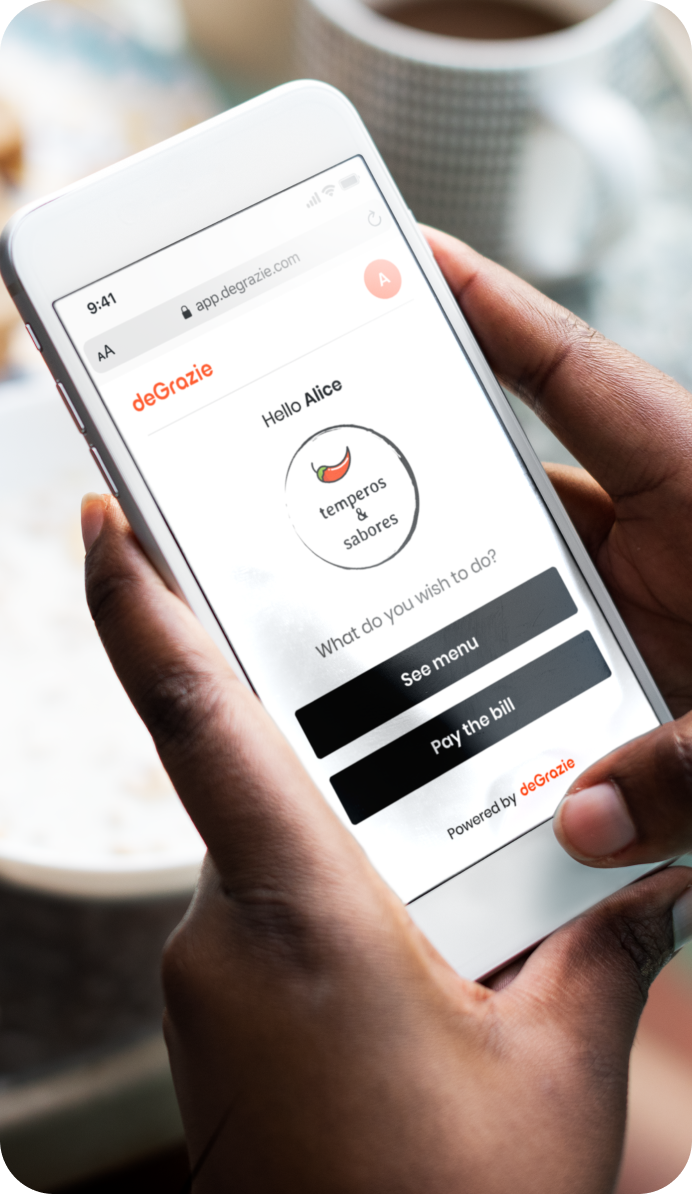 Tips
Pre-defined amounts of tips, encouraging them with just a single touch.
Integrated
We integrate directly with your POS invoicing system
Payment methods
Most popular payment methods (MBWay, Google Pay, Apple Pay and Credit Cards).
Experience
---
Your customers will have a unique experience! It is simple and clear.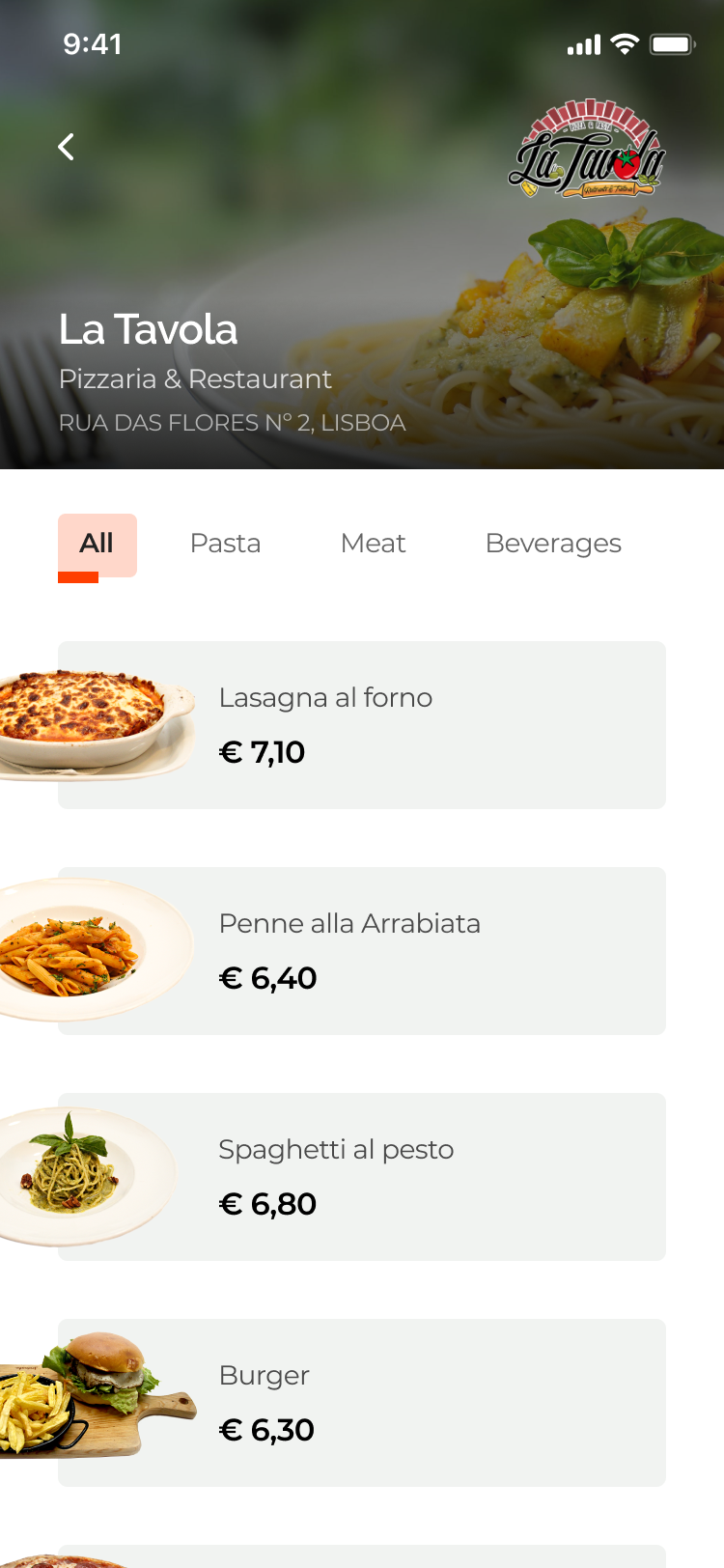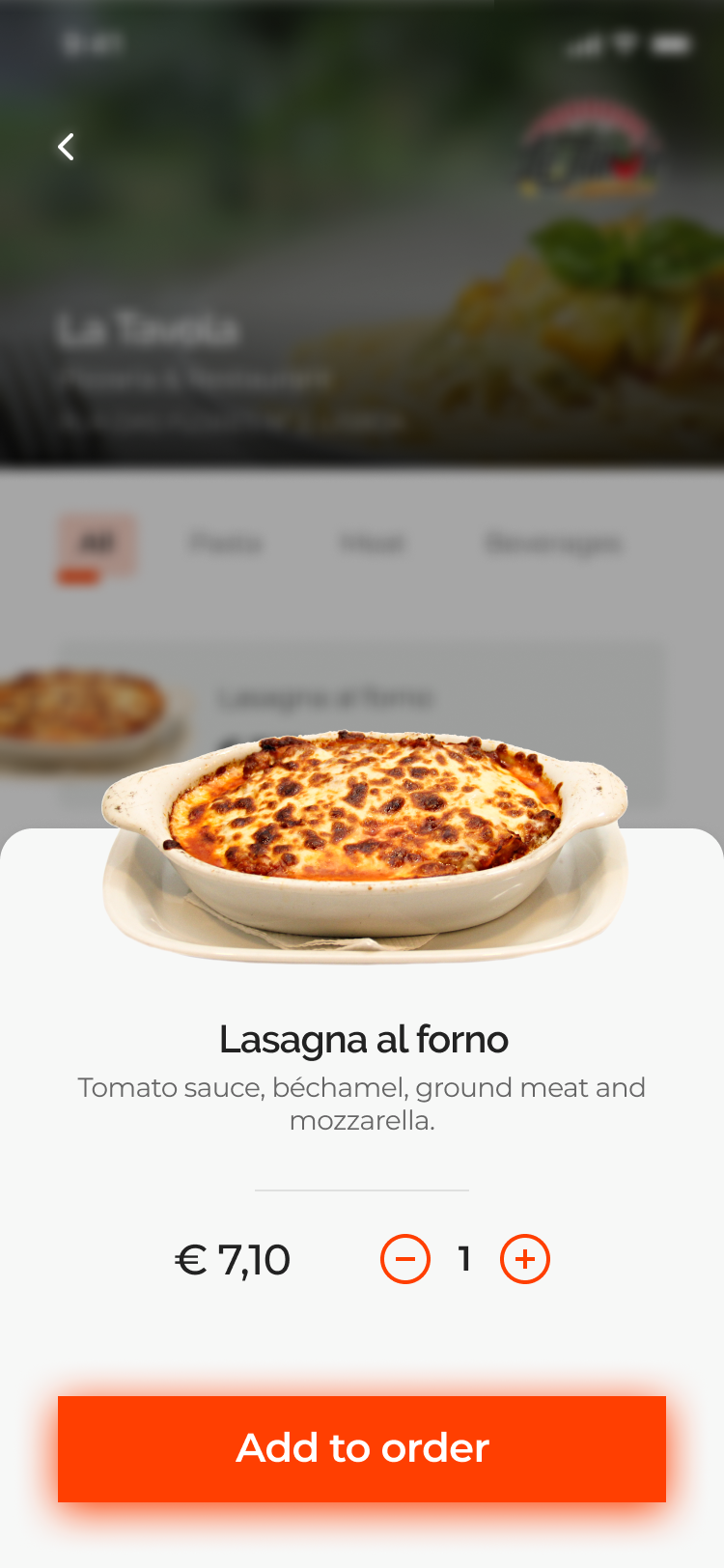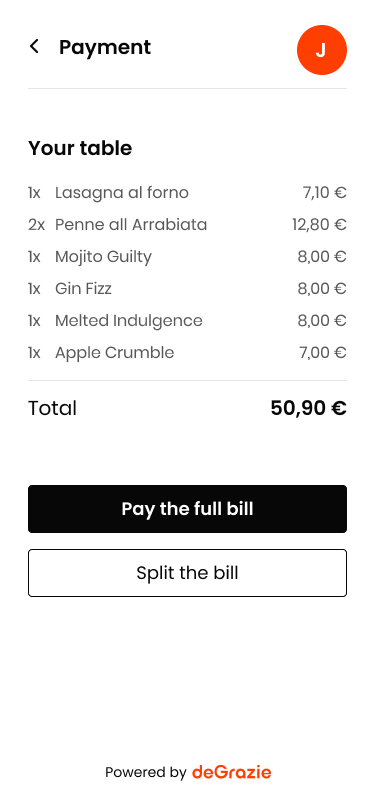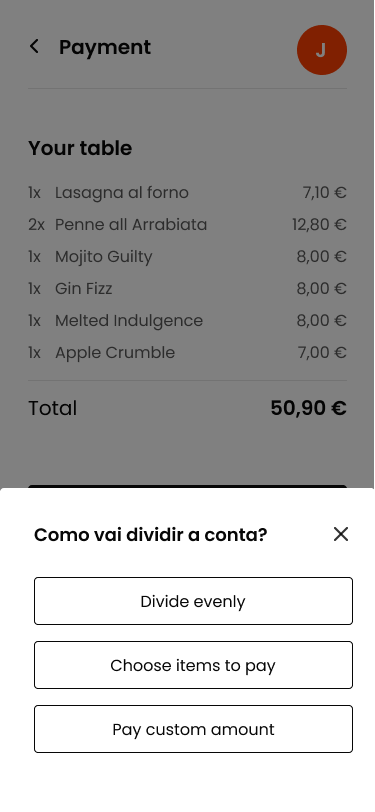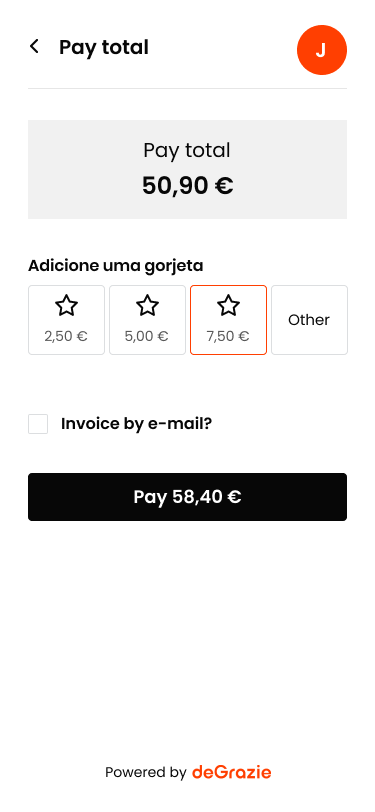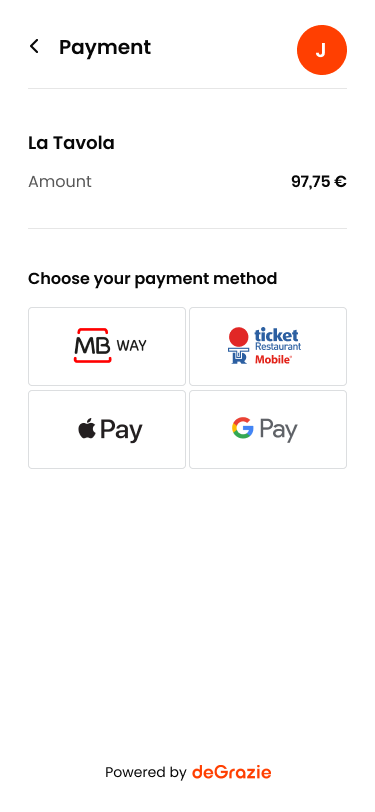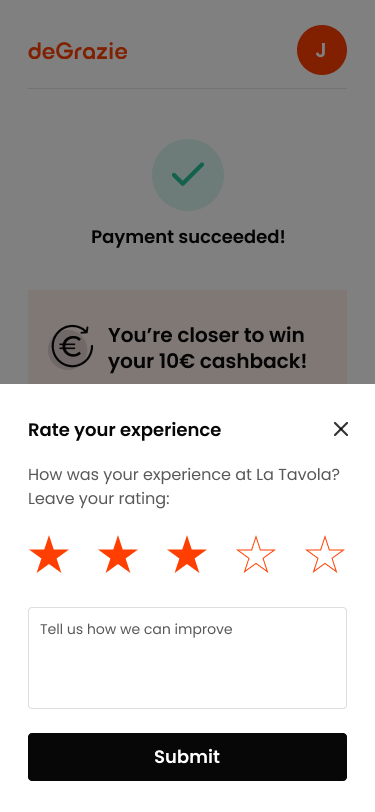 Faq
---
We don't want you to have any doubts, find out the answers to the most frequently asked questions.
---
DeGrazie is not just a generic order and payment solution. It's a system-agnostic POS solution with a team 100% dedicated to solving the challenges of the Hospitality industry. We provide a simple and intuitive system so that your customers can enjoy your space with more ease and comfort. It's not just the customers who benefit; your employees also gain more time for what truly matters.
With a simple QR code placed on each location of your venue, customers have access to your digital menu so they can place their order. After their meal, customers access the QR code again to make their payment. Through the process they can choose to pay the bill in full or split the bill.
Before concluding a payment, pre-defined tip amounts are available to make your customers feel more compelled to reward your staff.
Your customers will only need a Smartphone with internet access. Then let deGrazie do its magic.
The most popular payment methods such as Apple Pay, MB WAY and meal cards are available to the customers.
Customers' orders and payments are automatically updated on app available both on iOs and Android. When integrated with your POS software, the same information is available on your system.
Yes and no, it all depends on what specific features you're looking for.
We are always available by phone or WhatsApp; you don't need to send emails or wait forever for support. You can contact us whenever you feel it is necessary
We believe you will not wish to cancel 😉 however if you do, you have no special constraints or time frames.
---
About us
---
We are a 100% Portuguese-owned fintech, with a team specialized in payment solutions.
Know more about the future
---
Subscribe to receive latest news, new features and updates.
Contact us
---
We are speed enablers. We will get back to you in less than 2 hours.
Find us here
---
For customer support and queries - Get in touch with us.
Telephone
(+351) 211451620